Merl Alfred Rohrich
1905 - 1970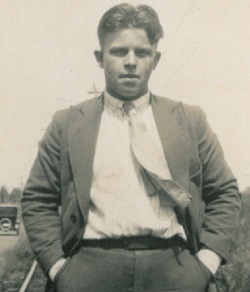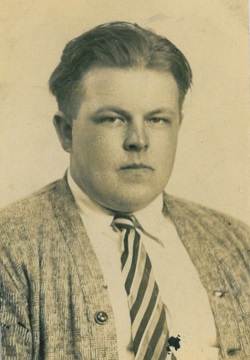 PERRYSBURG - Merl Alfred Rohrich, a 25-year owner of Rohrich Hardware, died Monday (Nov 30, 1970) in Gowanda. He had been employed by Iroquois Gas Corporation for nearly 25 years before opening his own business in the late 1940's.
Born in Great Valley, NY in 1905, he was the son of the late George Frederick and Edna Mildred (Wright) Rohrich of Perrysburg.
He was a lifelong exempt fireman and charter member of the Perrysburg Fire Department and member of the Perrysburg Conservation Club. He loved flowers of all types and grew a massive flower garden and orchard in the back yard. . For many years he was responsible for decorating and lighting the streets of Gowanda at Christmastime.
He is survived by his wife of 45 years, Mildred Alzina (Jackett) Rohrich and was the father of Chester, Robert, Judith and Claude Murphy and brother Lloyd, all of Perrysburg; nine grandchildren, three great grandchildren, several nieces and 17 first cousins.
Besides his parents he was proceeded in death by two sons, Kenneth Merl and Eugene Alfred.
Services were held at Mentley Funeral Home on Wednesday December 2 with internment in Cottage Cemetery, Town of Dayton. The Rev, Richard Hemann officiated.
---