Chester Leland Rohrich
1925 - 2002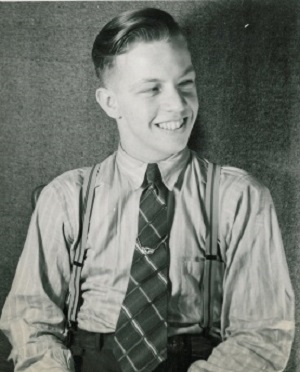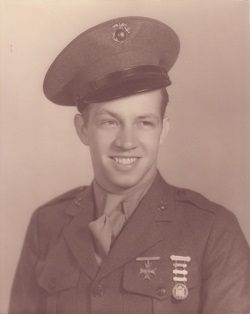 PERRYSBURG - Chester Leland Rohrich, 76, of Perrysburg, died Saturday (Oct 12, 2002)
Born in Perrysburg, he was the son of the late Merl Alfred and Mildred Alzina (Jackett) Rohrich.
He was employed by Rohrich Plumbing and Heating from 1946 - 1967, a steam-fitter/plumber/electrician at Gowanda Psychiatric Center, Helmuth for 19 years and ran Rohrich Septic Tank service for 50 years.
A veteran of World War II, he served in the U.S. Marine Corps, having seen action in Okinawa.
He was a life member of the VFW Post of Gowanda, Perrysburg Conservation Club, a 57-year member of the Perrysburg Volunteer Fire Department, American Legion Post 409 of Gowanda, Loyal Order of the Moose Lodge of Gowanda and the Lakewood Rod and Gun Club. He was an avid collector of miniature classic cars.
He is survived by his wife Shirley (Reese) Rohrich, daughters Nancy Schwabenland of Fresno, CA., Cindy Clareus of Silver Creek, sons David and Dwight of Phoenix, sons Charles and Richard (Gabel) of Perrysburg; a brother Robert Rohrich of Gowanda, a sister Judy LonCaric of La Mesa, Calif., and uncle Lloyd Rohrich of Perrysburg, 12 grandchildren, 21 great grandchildren, several nieces, nephews and cousins.
Arrangements are by Mentley Funeral Home Inc., Gowanda with internment at Cottage Cemetery, Town of Dayton, New York.
---