Adrian Paul Westlund, Jr.
1926 - 2015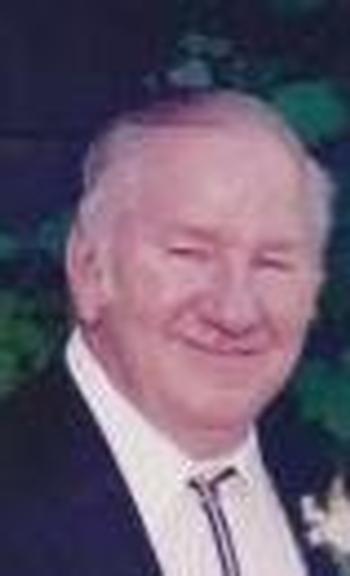 Adrian "Ade" Paul Westlund, Jr., 89, of Perryburg, NY passed away Sunday, October 18, 2015 at the Gowanda Nursing Home. He was born July 4, 1926, the son of the late Adrian P. and Amanda (Kosnick) Westlund, Sr

.

Mr. Westlund was a WWII Navy veteran, having served on LST 655 seeing action in France, Italy and the South Pacific. He organized the reunions of his naval shipmates and hosted many gatherings of the sailors at his home.

He retired from the Gowanda Psychiatric Center, where he worked as an attendant for many years. He also worked at the power house and the sheltered workshop at the JN Adam Developmental Center.

Mr. Westlund was best known for his musical, artistic and novelty creations. He entertained all over the country sharing his talents.

He is survived by his loving wife of 68 years, Ruth (Sprague) Westlund and his five children, Jody (Don Clark) Shaw of Perrysburg, Judith (Carl) Forbes of Versailles, Marjorie (Greg) Griffin of Versailles, Adrian "Grundy" (Linda Namlik) Westlund of Versailles and Amanda "Amy" (Ty Wheeler) Hilliker of Collins, NY; 15 grandchildren; 15 great-grandchildren. Also surviving are two brothers, Richard Westlund of Collins, NY and Carlyle (Marlene) Westlund of Pennsylvania; and several nieces and nephews. He was predeceased by three sisters, Elaine Westlund, Margaret Carpenter and Mary Clark.

Ade was a member of the Versailles Methodist Church, Versailles Community Center, Exempt Versailles Volunteer Fireman, Boy Scouts of America, American Legion, Collins Art Club, Old Time Fiddlers Association and the Gowanda Kiwanis Club.

Friends may call at the Mentley Funeral Home Inc., 105 East Main Street Gowanda, NY on Sunday, October 25 from 2-4 and 7-9 p.m. Funeral services will be held on Monday, October 26 at 1 p.m. from the funeral home. Burial with military honors will be in Versailles Cemetery.

Ade will be remembered and sorrowfully missed by friends and family and memorials may be made to the Versailles Methodist Church or the Versailles Community Association.
---