Mildred Rohrich
1907 - 2002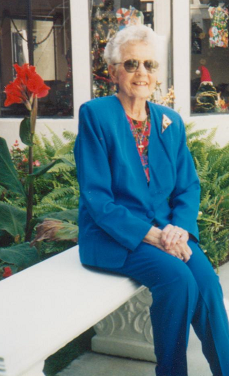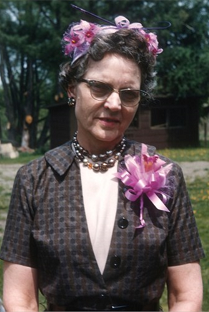 San Diego, California - Mildred Alzina (Jackett) Rohrich, 95 of La Mesa, formerly of Perrysburg, died Monday November 25, 2002 after a short illness. She was born July 27, 1907 in Arkwright, Chautauqua Co, New York, the daughter of Earl Thomas Adgate and Bertha May (Hall) Jackett.
Mrs Rohrich was the mother of five children and two foster children and later worked at the former J.N.Adam Developmental Center as a therapy aide for over 10 years.
She was a member of the Perrysburg Methodist Church, Perrysburg Firemen's Auxillary and the Perrysburg Conservation Club.
Surviving are one daughter, Judith LonCaric of La Mesa, CA; one son Robert A Rohrich of Gowanda; 11 grandchildren; 16 great grandchildren; 21 great-great grandchildren and several nieces.
In addition to her parents, she was predeceased by her husband Merl Alfred Rohrich; four sons, Chester, Kenneth and Eugene Rohrich and Claude Murphy.
Arrangements are by Mentley Funeral Home Inc., Gowanda with internment in Cottage Cemetery, Town of Dayton.
---