Michael Gruber
1941 - 2016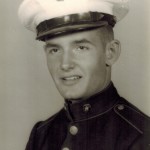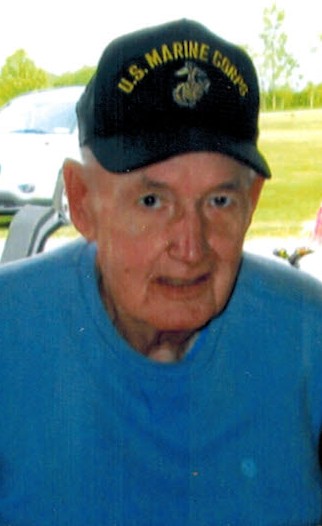 FORESTVILLE: Michael Gruber, 74, of Rt. 39 Forestville, died Friday, March 11th, 2016 at his residence following a 5 year battle with cancer, with his family by his side. He was born in Lackawanna, on May 25, 1941, the son of the late Samuel and Eva (Dzelajialia) Gruber. Mr. Gruber was a graduate of Forestville Central School, Class of 1959 and served in the U.S. Marines as a Cpl.
He started as a Bus Driver for Forestville Central School in 1966 & became Transportation Supervisor in July 1992, retiring in May 2000. Previously, he was a part-time truck driver for Gernatt Asphalt for 12 years and worked for the former JN Adam Developmental Center for 13 years as a Safety Officer. He also owned & operated a Dairy Farm for approximately 20 years and M. Gruber & Son Lime Service for 25 years. Mr. Gruber was a member of J. Carter Knapp American Legion Post #953, Forestville and he enjoyed spending time with his family and traveling to Gettysburg.
Devoted husband of Catherine M. (Franklin) Gruber, of Forestville, whom he married May 2, 1964, in the Free Methodist Church, Gowanda, Loving father of Neal (Chris) Gruber, of South Dayton; Christina (Jessie) Perison, of Perrysburg; brother of Steve (Ruth) Gruber, of South Dayton and Cherished Poppie of Megan & Ava Gruber. Also surviving are several nieces & nephews. Besides his parents he was predeceased by 2 sisters Christine Cummings and Patricia Franklin.
There will be no visitation observed. Memorial Services will be held Saturday afternoon, May 21st, at 2 o'clock, from J. Carter Knapp American Legion Post, Cedar Street, Forestville. Interment will be at the convenience of the family in Perrysburg Cemetery.
The family suggests memorial donations may be made either to the J. Carter Knapp American Legion Post #953, PO Box 492, Forestville, NY 14062 or to HOSPICE Chautauqua County, Inc., 20 West Fairmount Avenue, Lakewood, NY 14750 or to the Charity of One's Choice. Arrangements are by Riles & Woolley Funeral Home, Forestville. To post condolences go to www.rilesandwoolleyfuneralhome.com
---