Sophia Badurek
1927 - 2016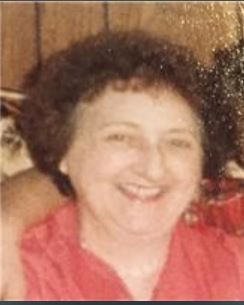 PERRYSBURG - Sophia M. Badurek, 88, of Route 39, passed away early Tuesday morning (Nov. 29, 2016).
Born Dec. 3, 1927 in Perrysburg, Sophia was the daughter of Walery and Maryanna (Bitka) Badurek.
Sophie retired as a stenographer from the former Gowanda Psychiatric Center following nearly 25 years of employment with the state. A long standing member of the former Joan of Arc Roman Catholic Church in Perrysburg, she transferred to St. Joseph's in Gowanda after the closing of St. Joan's and was active with the Altar and Rosary Society and with the choir.
Sophie enjoyed gardening, both vegetable and flowers at the family farm where she lived, and also enjoyed repairing and restyling her dolls, as she was a doll collector. Sophie also was a member of the Country Sisters Craft Club, the Happy Travelers of Collins and was an Elementary School Senior Citizen.
Survivors include her brother-in-law, Edward Mohr of Salamanca; and 15 nieces and nephews, including great and great great, also survive.
Besides her parents, Sophia was preceded in death by four brothers, Alex, Joseph, Stanley and John Badurek; and two sisters, Frances Puvel and Rose Mohr.
Friends may call from 3 to 6 p.m. Thursday (Dec. 1, 2016) at the Schindler Funeral Home, 44 Center St., Gowanda. A Mass of Christian burial will be held at 11 a.m. Friday (Dec. 2, 2016) from the St. Joseph's R.C. Church, East Main Street, Gowanda. Guests are asked to assemble at the church. Interment will follow in the Holy Cross Cemetery with Fr. Joseph Porpiglia as celebrant.
Memorials may be made to the local charity of one's choice.
---