Linda Ann Hiller
1947 - 2011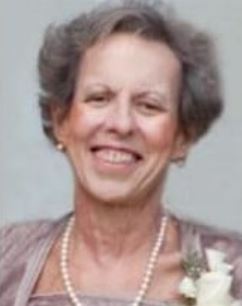 Linda Ann Hiller LeSueur was born September 25, 1947 in Buffalo, NY and died at her home in Marietta, GA on May 29, 2011.
A Memorial Service will be held at 11:00 a.m. of Friday, June 3, 2011 at First United Methodist Church in Marietta with Rev. Dr. Sam Matthews, Rev. Sam Storey, Sr. and Rev. Mack Riley officiating.
Linda served for the past 20 years as Director of Weekday Ministry Preschool at Marietta First United Methodist Church. She was a very active member of the Georgia Preschool Association and the North Georgia Methodist Preschool Association, serving in various leadership capacities. Thanks to Linda's dedication and perseverance, Weekday Ministry was accredited by SACS in 2010. Linda was also on the board of the Cobb Youth Museum for over 25 years and served as President of the board from 1984-1985. Linda was a graduate of Wesleyan College in Macon. Prior to her tenure at Weekday Ministry, she was the Director of Preschool at Burnt Hickory Baptist and a 2nd grade teacher at Kennesaw Elementary. Linda was responsible for the nurture and education of thousands of children over the years. She has left a deep mark on our community.
Linda is predeceased by her husband Paul in 2007. She is survived by her mother, Bertha Hiller and her children: Nathan LeSueur of Atlanta; Will and Tracy LeSueur, Maddie and Michael; Kacey and Hillery Cecil, Charlotte.
Family will receive friends in the Reception Hall at the church following the Service. Mayes Ward-Dobbins Funeral Home and Crematory in Marietta, Georgia is in charge of arrangements. www.mayeswarddobbins.com