Roger John Andolsek
1946 - 2006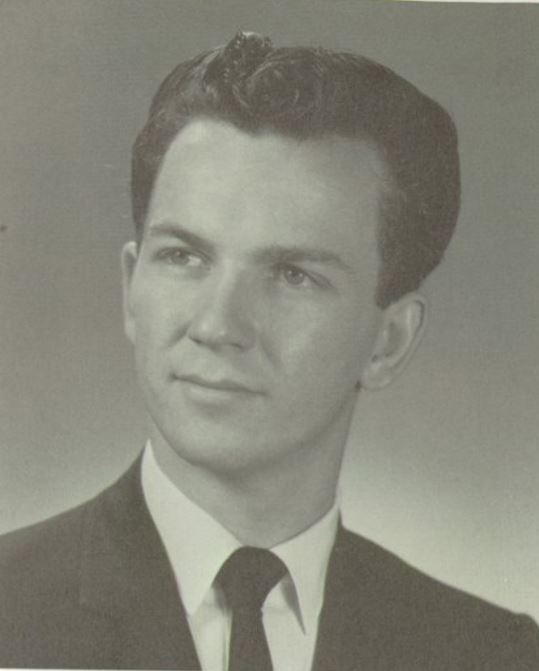 Roger John Andolsek of Montgomery, a plumber for the Middletown Board of Education and longtime resident of the area, died Thursday, March 16, 2006 in Middletown. He was 59.
The son of the late Lawrence B. Andolsek and Anna Nechamer Andolsek, he was born March 28, 1946 in Gowanda, N.Y.
Roger graduated from Gowanda High School and served in the Air Force from 1965 to 1969 attaining the rank of Staff Sergeant. He was a member of Holy Name of Mary Church, Montgomery. Roger was dedicated to Volunteer Firefighting for 42 years. He was a member of the Wallkill Engine and Hose Co. of the Montgomery Fire Department and served as Chief of the Montgomery Department from 1997 to 1999. He was a Life member of Hidi Hose Co. of Gowanda, N.Y., and of the Southwestern Volunteer's Firemans Association. He was also a member of the Hudson Valley Volunteer Fireman's Association, past President of the Orange County Chief's Association and was currently holding the positions of Safety Officer of the Montgomery Fire Dept., Sergeant at Arms for the New York State Volunteer Chiefs Association and treasurer for the Inter County Volunteer Fire Judges Association. Roger continued to give after death as an organ donor.
Survivors include his wife of 36 years, Darlene Miller Andolsek, at home; sons: Keegan L. Andolsek and his wife, Christine, of Montgomery, Austin R. Andolsek of Middletown, and Eamon P. Andolsek of Montgomery; daughters: Quinn Stanton and husband, Dennis, of Montgomery, Brie Andolsek of Montgomery, Jessica Miller of Montgomery, and Theresa Hickey of Montgomery; four grandchildren: Seamus Mark, Courntey Michele, Libbie Conroy and Taylor Phoenix, all of Montgomery; two brothers, Ronald Andolsek and wife, Eleanora, and Arnold Andolsek and wife, Joanne, both of Gowanda; mother-in-law, Gertrude Miller of Montgomery; many nieces and nephews.
Visitation will be today, Monday, March 20 from 2-4 and 6-9 p.m. at the Overhiser Funeral Home, 78 Union St., Montgomery.
A Funeral Mass will be celebrated Tuesday, March 21 at 11:30 a.m. at Holy Name of Mary Church, 89 Union St., Montgomery. Burial will be in St Mary's Cemetery, Montgomery.
Memorial contributions may be made to the Orange County Volunteers Firefighters Museum, Clinton Street, Montgomery, NY 12549.
Arrangements were made by Millspaugh Funeral Directors, Overhiser Funeral Home.