Norma Gabel Pine
1936 - 2020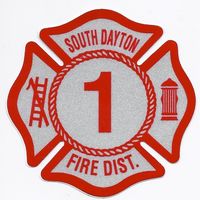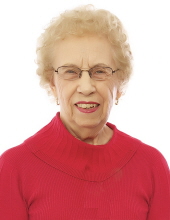 Norma Mae (Gabel) Pine of Dayton, NY passed away April 8, 2020 at Brooks Memorial Hospital in Dunkirk, NY after a brief illness. She was born May 3, 1936 in Gowanda, NY, daughter of the late Roy and Dorothy (Lietz) Gabel. Norma attended Gowanda High School, class of 1954. She married Robert C Pine in Dayton, NY on June 27th, 1953.
She is surrived by her husband Robert C Pine, children Pamela J. (Danny) Kuhs of Newburyport, MA, Douglas C (Helen) Pine of Gowanda, three grandchildren, Dr Cayla (Jon) McBee of Mendon, MA, Sean R Pine (Callie McIntosh) of Brewerton, NY, Brianna Pine (Second Lietenant Aaron Cusick) of Lexington, VA and three great grandchildren, Elisa, Laina and Willa Mae McBee. Also survived by her sister Althea Brooks and brother Dan (Beverly) Gabel of Dayton.
Norma was a member of the Collins Center Seniors, Gowanda Moose Auxillary, St Joseph's Roman Catholic Church and Rosary Society, CSEA Retire, past member of the Dayton Fireman's Auxillary and Dayton Fire Company. She volunteerd many hours to the fire company and was well known for preparing food for their chicken barbecues. She also served as President and Fire Captain of the fire company. For many years, Norma was Treasurer of the Dayton Board of Fire Commissioners. Norma retired from J. N. Adam Developmental Center after 37 years as Principal Account Clerk. She enjoyed doing yard work, shopping, cooking and baking, especially for family and friends, traveling and spending time with her beloved family.
Funeral services will be private at this time with a memorial service and celebration of life at a later date. Arrangements by Mentley Funeral Home, Gowanda, NY.
---