Judith A. Chapin McHenry
1945 -2021
"Loving Mother, Grandmother, & GiGi"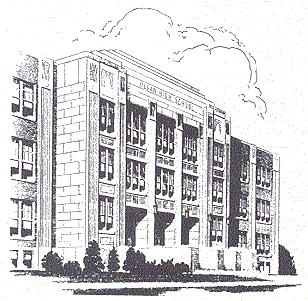 Judith A. McHenry, formerly of 491 Linwood Drive, passed away on Sunday, April 11, 2021, at the Loretto Health and Rehab in Syracuse.
Judith was born on October 4, 1945 in Port Allegany, PA and was a daughter of Gordon E. and Norene C. Smith Chapin. She was formerly married to James McHenry.
Judith was a 1963 graduate of Olean High School. She went to work for Ka-bar and then transferred to Cutco in August of 1977, where she worked for 42 years before retiring in April of 2020. Judith enjoyed attending craft shows and watching the Hallmark and Lifetime channels on TV. She loved mowing her lawn on her riding lawn mower, but she truly loved spending time with her family and her dog "Serene," who were her life. Judith's grandchildren and great grandchildren were the "apple of her eye." She was a very hard worker and instilled those values in her children and grandchildren. Judith will always be remembered as a most giving person with a big heart.
Judith is survived by; 3 children, Tracie McHenry Derx of Syracuse, James McHenry of Olean, and Karrie McHenry of Texas; 5 grandchildren, Alicia Kempton, Melissa Derx, and JD, Julia, and Jacob McHenry; 6 great grandchildren, Ansley, Alaina, Nora, & Parker Kempton, and Axel & Abel West.
Judith was predeceased by her parents, 2 brothers, David and Rusty Chapin, and a sister Rebecca Cyzeski.
Friends will be received at the Letro-McIntosh-Spink Funeral Home, Inc., 646 East State Street, Olean, on Friday, April 16, 2021 from 12:30 pm to 2:30 pm. Burial will be at Fairview Cemetery in Port Allegany, PA. The Rev. Steven W. Beattie, Pastor of the United Pentecostal Church, will officiate. Online condolences may be made at www.LetroMcIntoshSpinkFuneralHome.com