Elizabeth Ann Boser
1943 - 2021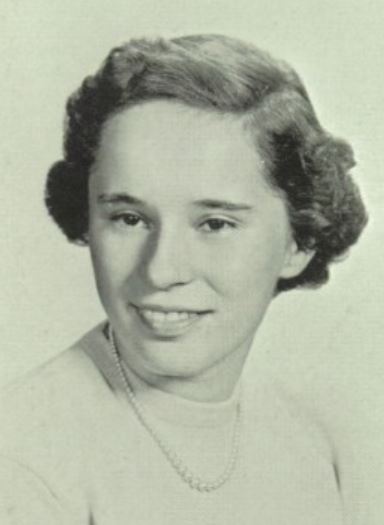 CUBA - Elizabeth A. Hanlon, 78, of 423 Garrett Road, Ballston Spa, died peacefully on Saturday evening (Aug. 28, 2021) at Cuba Memorial Hospital Skilled Nursing Facility in Cuba, where she had been residing since June of this year.
Born Feb. 10, 1943, in Olean, she was the daughter of Frederick and Elizabeth Haase Boser.
Elizabeth graduated from Olean High School in 1961. During her education, she had a great admiration for her eighth grade English teacher, Miss Helen Hannigan, and decided that she would like to further her education and become a teacher also. She selected St. Bonaventure University and received her bachelor's degree with honors in 1965 and her master's degree in 1966.
After graduation, she was hired as an eighth grade English teacher with the Greater Amsterdam School District in Amsterdam. She taught there until her retirement.
While teaching, she met her future husband, Francis Hanlon, who also was an English teacher there. They were married on Oct. 9, 1971. Francis passed away on July 17, 2020.
In her free time, Elizabeth enjoyed gardening, and raising and showing her Keeshond dogs, with one of them winning a championship. She also was a longtime member of St. Mary's Catholic Church in Amsterdam.
She is survived by her twin sister, Marjorie Butler of Olean; a niece, Michele Smucinski of Olean; a great-niece, Ashley Maynard of Rochester; two great-nephews, Gerald and Matthew Maynard of Olean; a great-great-nephew, Henry Gagner of Rochester; and several cousins.
In addition to her husband, she was predeceased by her parents, Fred and Elizabeth Boser of Olean.
There will be a visitation for family and friends at 11 a.m. Wednesday (Sept. 1, 2021) at the Casey, Halwig & Hartle Funeral Home, 3128 W. State Road, Olean, with a short funeral service to follow at noon. Rev. Becky Worth, pastor of the Cuba United Methodist Church, will officiate. Burial will follow the service in the family plot at the Allegany Cemetery, Allegany.
In lieu of flowers, memorials may be made to a charity of the donor's choice.