Phil Stark
1940 - 2022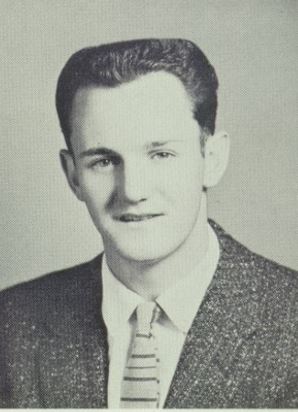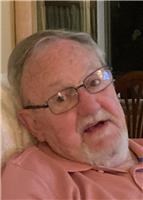 Major Philip Edward Stark, loving father and grandfather
OLEAN - Major Philip Edward Stark Sr., 80, passed away Tuesday (March 15, 2022) at Olean General Hospital.
Philip was born April 30, 1940, in Olean, to Robert Stark and Marian Capella Stark.
As a child, Philip always had great work ethic and a constant "on the go" attitude. This began at an early age while helping his mother Marian with daily tasks. Philip admired her greatly, always offering his undying support to her throughout her life. Work and the importance of being self-sufficient were very near and dear to Philip. Most notably, Philip worked as a batboy for the Olean Oilers baseball team in the 1950s, a position he held for many years.
Philip was a part of the Olean High School graduating class of 1959. Upon graduating, Philip served in the U.S. Navy for four years and pursued a college degree through the GI Bill.
In October of 1965, Philip married Judith Hinesley, and their family began to grow. He attended St. Bonaventure, where he earned a Bachelor of Arts in history while working jobs outside of the classroom to support his wife and children (three children by the time he graduated!).
After graduating, Philip was commissioned as an Officer in the U.S. Air Force, which introduced him to opportunities abroad. Philip's position as an intelligence officer enabled the family to live in Aviano, Italy as well as Munich (which was West Germany at the time). While living in Washington, DC during the 1970s, he earned a master's degree at George Washington University in criminology.
His last tour of duty was an ROTC teaching position at Norwich University in Northfield, Vt. After his distinguished military career, Philip held many fulfilling jobs.
Philip was extremely proud of his children and their accomplishments, especially in work. He was always interested in hearing what was going on in their lives, never hesitating to offer his wise words to his children.
After traveling the world, he settled back in his hometown of Olean for the next 25 years. Olean was always home, and he was home for the people of Olean. He had an open door policy with visitors and often welcomed family, while abroad during his military career and back in Olean. Many family members stayed with Philip and Trudy at their home on Happy Hollow Road. It was a "home away from home" for many.
During his years of retirement, he always looked forward to visits from his family or even a phone call to discuss what was new. He was a huge St. Bonaventure University basketball fan as well as avid supporter of the Buffalo Bills, often chatting about the games even weeks after they ended.
Philip is survived by his three children. Christopher (Tregg Roderick) Stark of New Bedford, Mass., Monica (Jeferson) Zeferino of Sandwich, Mass. and Philip (Laura) Stark Jr. of Charlotte, N.C. He also leaves behind his dear sister, Carol, and her husband Hal of Glen Rock, N.J.; as well as many nieces and nephews. Philip's legacy will live on in his 11 grandchildren, who affectionally called him "Pop Pop" and "Grandpa," Ruby and Cordelia Stark (Christopher), Jade and Alejandro Brinker (Marian, deceased), Joel, Gabriel, Israel and Ana Marte (Monica), Emma Cutter and Lucy and Sutton Stark (Philip).
Philip was predeceased by his daughter, Marian Carroll Brinker in October of 2021, after a long and courageous battle with cancer; the mother of his children, Judith Stark in May of 2021; and his wife, Trudy Capitani in July of 2018.
Friends will be received from noon to 2 p.m. Saturday (March 19, 2022) in the Letro-McIntosh-Spink Funeral Home, Inc., 646 E. State St., Olean, at, which time a funeral service will be held. Rev. F. Patrick Melfi will officiate. The Allegany American Legion Charles Harbol Post 892 ritual team will accord full military honors at the funeral home. Burial will be in Mt. View Cemetery Veteran's field of honor.
In lieu of flowers please consider donating to the American Cancer Society. Philip was a cancer survivor and lost his wife Trudy and daughter Marian to cancer. www.cancer.org.
Online condolences may be made at www.letromcintoshspinkfuneralhome.com.