Sharon K Winell
1941 - 2003
Sharon K. Smith, Loving mother, grandmother, great-grandmother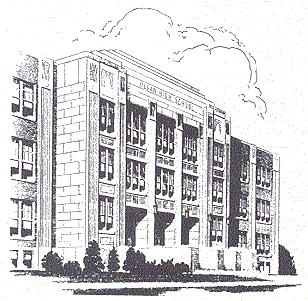 CUBA - Sharon K Smith of 4359 Hamilton Hill Road, Cuba, died Saturday (Sept. 13, 2003) in her home after a lengthy illness.
Born in Olean on May 17, 1941, she was a daughter of the late John and Marjorie Geuder Dupre Winell and a granddaughter of the late Pauline Geuder.
On Dec. 29, 1971, in Cuba, she married Robert Wallace "Wally" Smith, who died July 1, 1994.
Mrs. Smith was a graduate of Olean High School, class of 1959, and had been a resident of Cuba since 1970.
She was a member of Immanuel Lutheran Church in Olean and the auxiliaries of Cuba Post 2721 VFW, Cuba American Legion Post 655, Cuba AMVETS Post 1 and the Moose Lodge in Pensacola, Fla.
Mrs. Smith enjoyed cooking and loved to cook for her family and friends.
Surviving are a son, Jerry A. (Susan) Smith of Cuba; two granddaughters; a great-grandson; a special companion, John G. Calderon of Pensacola; two sisters, Deanne S. ''Dee'' Bolton of Cuba and Rosanne Jordan of j Olean; two brothers, Phillip d Dupre of San Diego, Calif., and J Emmet (Nancy) Dupre of ( Ferndale, Wash.; and several nieces and nephews.
In addition to her parents and husband, she was predeceased by six brothers, Drury "Jorg" Dupre, infant Richard Dupre, John Dupre, Charles Dupre who died in Vietnam, Richard S. Dupre and Larry Winell.
Friends will be received at the McIntosh Funeral Home, 24 Genesee Parkway, Cuba, Tuesday (Sept. 16, 2003) from 2 to 3 p.m., at which time funeral services will be held. The Rev. G. Curtis Conklin of Cuba will officiate.
Burial will be in Allegany Cemetery. Immediately following the service, the family will receive relatives and friends for a memorial gathering and refreshments at Cuba American Legion Post 655, 5 E. Main St., Cuba.
Memorials may be made to a charity of the donor's choice.