Paul Pancio
1942 - 2001
Paul 'Butch' Pancio, retired Dresser-Rand engineer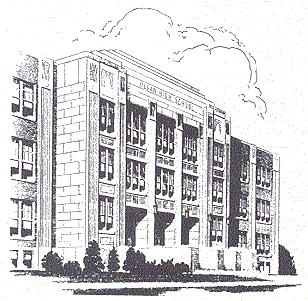 ALLEGANY - Paul J. "Butch" Pancio of 2326 Valley View Drive died 'Iuesday (June 5,2001) at Olean General Hospital after a long, courageous battle with pancreatic cancer.
Born Jan. 11, 1942, in Olean, he was a son of John P. and Ann Grega Pancio.
On Dec. 26, 1964, at St. Bonaventure Church in Allegany, he married Lois M. McCullough, who survives.
Mr. Pancio was a 1959 graduate of Olean High School and had studied pre-engineering at St. Bonaventure University for two years. He graduated from the University of Detroit with a degree in mechanical engineering.
He began his career with Dresser-Rand in Olean as an engineering co-op, then continued in various engineering and customer service positions until II retiring in July 1999 after 38 years of service.
While at Dresser-Rand, he participated in the Partnership in Education between Dresser Rand and Allegany-Limestone Central School, volunteering as a math mentor for eight years for Barbara Driscoll's fourth grade class.
He was an active member of Dresser- Rand's National Management Association and various Dresser-Rand sports leagues. Mr. Pancio was an avid swimmer, golfer and all-around sports fan.
He was a member of St. Bonaventure Church.
In addition to his wife, Mr. Pancio is survived by two daughters, Cheryl (Jeffrey) Hall of Baltimore, Md., and May Lynn Pancio of Phoenix, Ariz.; a son, John M. Pancio of Allegany; a grandson, Cody Pancio-Blanchard; a sister, Jean (William) Ford Jr. of Allegany; a niece, Judith (Giles) Hamlin Jr. of Syracuse; and many aunts, uncles, and cousins.
Friends will be received at the Casey, Halwig & Hartle Funeral Home, 3128 W. State Road, Olean, on Friday from 2 to 4 p.m. and 7 to 9 p.m.
Funeral services will be held Saturday (June 9, 2001) beginning with a prayer service at 9:30 a.m. in the funeral home followed by a Mass of Christian Burial at 10 a.m. in St. Bonaventure Church. The Rev. Kevin Downey, OFM, pastor, will be celebrant. Burial will be in St. Bonaventure Cemetery.
Memorials may be made to St. Bonaventure Church; to Comer Stone Church, 118 Brookview Ave., Olean, NY 14760; or Comstock Hospice Care Network, 1225 W. State St., 'Olean, NY 14760.