Patricia Ann Bell
1941 - 2006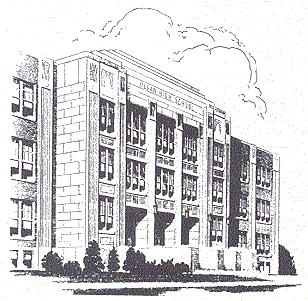 CUBA- Patricia Ann Bell of 3 Orchard St. died suddenly Thursday (June 8, 2006) in her home. Born Sept. 9, 1941, in Olean, she was a daughter of Kenneth and Dorothy Vari Horn Bell.
She was a graduate of Olean High School, class of 1959, and attended the St. Francis Hospital School of Nursing in Olean where she obtained her LPN degree. She then attended the University of Buffalo School of Nursing to receive her RN degree. She was licensed as a registered nurse in New York, Pennsylvania and Florida. She had lived in Florida for many years and was employed by Halifax Home Health of Daytona Beach and by Care Unlimited of Volusia County.
She moved to Cuba in December 2005. She was a member of the American, Legion Auxiliary in Holly Hill, Fla. She loved her dog, Bullet, and her cat, Benny.
Surviving are a son, Dale L. (Mary Hoel) Tuttle, Ph.D., of Gaithersburg, Md.; a daughter, WendyA. (Michael J. Miller) Tuttle, Esq., of Cuba; four granddaughters; two brothers, Dale (Michelle) Bell of Jacksonville, Fla., and Brian "Danny" (Sheryl) Bell of Imperial, Pa.; a sister, Dorothy "Dodie" (Robert) Menterof Cuba; and several nieces and nephews.
In addition to her parents, she was predeceased by a brother, David Bell.
Memorial visitation will be held Sunday (June 11, 2006) from 2 to 4 p.m. at the McIntosh Funeral Home, 24 Genesee Parkway, Cuba. Memorials may be made to the Cuba Circulating Library, 39 E. Main St., Cuba, NY 14727.