Max D. Kent
1941 -2008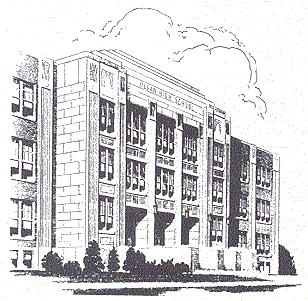 Max D. Kent of 3875 Canal St. passed away Saturday, Nov. 8, 2008 at home flowing an illness.
Mr. Kent was born on Oct. 2, 1941 in Olean, New York and was the son of Herbert T. and Patricia Scholl Kent. On Aug. 9, 1986 he married his wife of 22 years, Paulette Jane Elling, who survives him. He was formerly married to Georgia Phiffer.
Mr. Kent served in the U.S. Army from Oct. 8, 1958 to July 17, 1961. He lived in Albany for a number of years where he worked as a mechanic for Lathem Ford. Mr. Kent returned to Olean in about 1976. He returned to work at the family business "Kent's in Olean as a mechanic. Mr. Kent then opened his own shop "Max's Maplehurst Service" which he operated for about 20 years until 1993. He returned to work at the family business Kent's Marine repairing both boats and cars. Mr. Kent retired in 2006.
Mr. Kent enjoyed boating and fishing. He was a life member of both the Hinsdale American Legion and the Hinsdale Fire Department. He was very active in both and enjoyed participating in all their activities.
Surviving Mr. Kent besides his wife are his mother, Patricia Kent of Cuba Lake; three sons, Max B. (Tracy) Kent of Cobal Skill, N.Y., Michael Kent of Albany, and Dean R. (Lori) Kent of Hinsdale; two Daughters, Patricia L. Kent of Liverpool, N.Y. and Bobbie L. Kent of Franklinville; five grandchildren; two brothers, Herbert J. (Lynn) Kent of Ware, NH & Franklinville and Stephen G. (Karen) Kent of Portville; two sisters, Jacquelyn E. (Kenneth) Fowler of Portville and B. Bonnie (David) Landcaster of Lyons N.Y.; and many nieces and nephews.
Mr. Kent was Pre-deceased his sister Jeanne "Kathy" Bloise on June 21, 2008.
Friends will be received on today, Nov. 11, 2008 from 4 to 7 P.M. the Letro-McIntosh-Spink Funeral Home, Inc. #646 E. State Street, Olean where a funeral service will be held on Wednesday , Nov. 12, 2008 at 11:00 A.M. The Rev. Dr. Carl Shultz, pastor of the Hinsdale United Methodist Church will officiate. Burial will be in the Hinsdale Cemetery, Hinsdale, N.Y.
In Lieu of flowers memorials may be made to the Hinsdale American Legion or the Hinsdale Fire Department.