Louis J. Woodgie
1939 - 2010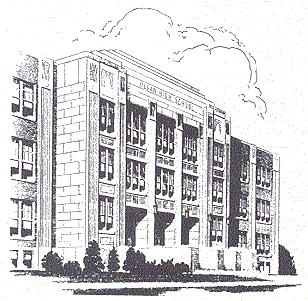 Olean, NY-- Louis J. Woodgie, formerly of 1810 Avenue A. died Friday (December 24, 2010) in The Pines Healthcare and Rehabilitation Center in Olean after a lengthy battle with Parkinson's Disease.
Born April 3, 1939 at the Mountain Clinic in Olean, NY he was the son of the late Joseph and Gertrude Kwiatkowski Woodgie.
Mr. Woodgie was a 1959 graduate of Olean High School where he played both basketball and baseball. He also played baseball for the Alle-Catt Baseball League during the 1960's.
He learned welding techniques from his Uncle and earned a welding license. He worked as a welder for Clark Bros, Southern Tier Welding and Van de Horst Corp. before retiring from Cutco Cutlery Corp.
He was a lifetime member of the Pulaski Club of Olean.
Surviving are one son Louis (Kelly) Woodgie of Allegany; five daughters Teresa (Jeff) McCaffery and Linda (Tim) Rzepka, both of Olean, Patty (Brian) Williams of Port St. Lucy, FL, Susie (Charles "Bud") Mainhart of Middleburg, PA and Cindy (Randy) Campbell of Derrick City, PA; nine grandchildren Shianne and Dakota Woodgie, Nicholas and Erica McCaffery, Adam and Kelly Rzepka, Bradley Williams and Aaron and Hayley Mainhart; one great granddaughter Ava Rzepka; two brothers Steve (Tootie) Woodgie of Hinsdale and John Woodgie of Olean; one sister Mary Ann (Tom) Faulkner of Olean and several nieces, nephews and cousins.
There will be no visitation. Friends are invited to attend a Memorial Mass of Christian Burial on Tuesday (December 28, 2010) at 11:00am in St. Bonaventure Church. Rev. Richard Husted, OFM, pastor, will be the celebrant. Burial will be in St. Bonaventure Cemetery. Memorials may be made to a charity of the donor's choice.
Arrangements are under the direction of the Casey, Halwig & Hartle Funeral Home, Olean.