Linda Higgins
1941 - 2007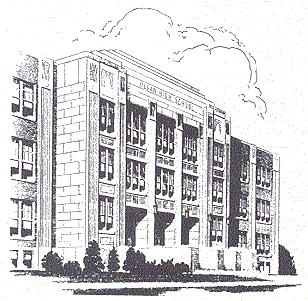 NICEVILLE, Fla. - Linda Higgins Flanary of Niceville died Saturday (Oct. 20,2007).
Born April 20, 1941, in Olean, N.Y., she was the daughter of Frank and Dorothy Norris Higgins.
She attended school in Olean until she left at age 16 to attend Stoneleigh- Burnham Prep School in Greenfield, Mass., Endicott College in Beverly, Mass., and completed her education at the Katherine Gibbs School in New York City.
In 1962, she met her future husband, Barry Flanary, an Air-Force Academy cadet, in Paris, France, while on a trip to Europe. In June 1964, they were married in Olean and began a marriage that was destined to endure for 43 years.
Linda's was a military family and she was the rock through numerous moves and separations, especially during the difficult years of the Vietnam era. She never wavered; she was always there for her family and made sure her home was where a person felt "safe and loved."
She was a Girl Scout Brownie mother and actively involved in youth sports activities for girls and boys for 15 years .
She and her husband retired to Niceville from the Air Force in 1988.
Surviving besides her husband are her two children, Lesli . (Paul) Davison of Columbus, Ohio, and Todd (Melea) Flanary of Bonifay, Fla; three grandchildren, Austin and Grant Davison and Maycee Rhea Flanary; three stepgrandchildren, Illyssa, Peyton and Kaylee Glover; two nephews, Frank H. Higgins of Olean anda niece, Tracey Spears of Olean.
She was predeceased by her parents and a brother, Frank Higgins III, formerly of Naples, Fla.
A memorial service was held today (Wednesday, Oct. 24, 2007) at 11 a.m. at the Heritage Gardens Funeral Home, Niceville. The family suggests memorials to a charity of the donor's choice.