Jean M. Malick
1941 - 2002
Jean Marie Depto, loving wife, mother, grandmother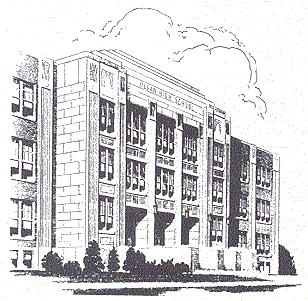 HINSDALE - Jean Marie Depto of 3852 Main St. died Sunday (Dec.8,2002) in the Olean General Hospital Emergency Room. Born Sept. 1, 1941, in Olean, N.Y.
She was a daughter of the late Leo and Martha Konkol Malick. On June 20, 1964, in the Church of the Transfiguration, Olean, she married Edward A. Depto, who survives.
Mrs. Depto was a graduate of Olean High School and had worked at Angee's Restaurant in Olean for several years. . She was a member of St. Helen's Church of Hinsdale. Mrs. Depto was an avid reader and she enjoyed cooking and crafts.
Surviving besides her husband are five daughters, Christine (Timothy) Sader and Karen (John) Whelpley, both of Olean, Lori (Keith) Hart of VIrginia, Kathleen Taylor of Fairport and Marijane (Mark) Foreman of Chester, Va.; a son, Alan E. Depto of Hinsdale; seven grandchildren; three brothers, Norman (Kathy) Malick of Hinsdale, Bernard (Rita) Malick of Allegany and Vincent (Sharon) Malick of Painted Post; a sister, Rosanne (William) Adsit of Olean; and several nieces and nephews. She was predeceased by a brother, Donald Malick; and a grandson, Joshua Whelpley in 1989.
Friends may call Tuesday from 2 to 4 and 7 to 9 p.m. at the Guenther Funeral Home Inc., 1303 E. State St., Olean. Funeral services will be held Wednesday (Dec. 11, 2002) beginning with a prayer service at 9:30 a.m. in the funeral home, followed by a Mass of Christian Burial at 10 a.m. in the Church of the Transfiguration, Olean. Father Barry Allaire will be celebrant. Burial will be in St. Bonaventure Cemetery, Allegany.
A Scripture Wake service will be held Tuesday evening in the funeral home.
Memorials may be made to St. Helen's Church of Hinsdale, Hinsdale .Fire Department, the . Walsh Foundation or to a charity of the donor's choice.