James V. Inman
1942 - 2012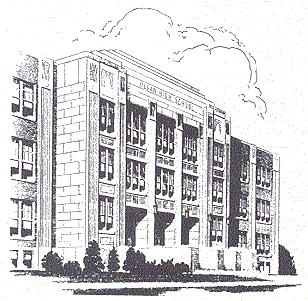 OLEAN - James V. Inman, 70, of 411 W. Riverside Drive, passed away peacefully Wednesday (Oct. 10, 2012) at his home. Born Jan. 26, 1942, in Olean, he was a son of Vincent and Lillian L. Paugh. He was married to Cindy L. Watson, who predeceased him.
Mr. Inman was a graduate of Olean High School and received a bachelor's degree from Houghton College. He then enlisted in the U.S. Army, where he served from 1966 to 1967.
He had been a self-employed barber for many years prior to his retirement due to disability. He was a member of the Christ United Methodist Church and had recently been attending the Creekside Chapel in Allegany. He was a longtime member of the Allegany American Legion Post 892. He also enjoyed fishing. His primary hobby for years was operating a CB radio, and he belonged to the local CB club.
Surviving are his mother of Olean; a son, David (Sharon) Inman of Portville; a daughter, Debbie Colon of Corning; many loving grandchildren and great-grandchildren; and many cousins.
Friends will be received at the Casey, Halwig & Hartle Funeral Home, 3128 W. State Road, Olean, on Saturday (Oct. 13, 2012) from 11 a.m. to 1 p.m., at which time funeral and committal services will be held. The Rev. Glenn Treaster will officiate. Burial will be in the Mt. View Cemetery Veterans Field of Honor. Members of the Allegany American Legion Ritual Team will conduct military honors at the funeral home.
Memorials may be made to the Allegany American Legion or the Creekside Chapel, 2523 Five Mile Road, Allegany, NY 14706. Online condolences may be expressed at oleanfuneralhome.com.