James E. Martin
1941-2013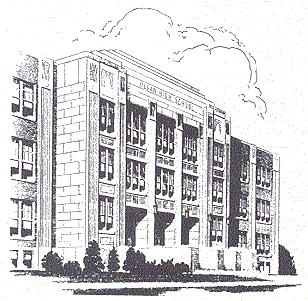 OLEAN - James E. Martin of 1715 Dugan Road, Olean, passed away Friday (Oct. 4, 2013) at Olean General Hospital after a long illness.
Born Nov. 2, 1941, in Cuba, he was the son of Eileen Mannion Martin. On Oct. 17, 1964, in St. John's Church, Olean, he married the former Marjorie Foltz, who survives.
A longtime resident of Olean, he served with the U.S. Army's 3rd Armored Division in Germany from 1958 to 1962.
He was employed at Clark Brothers (now Dresser-Rand) from 1963 to 1992, when he retired and was a member of the United Steel Workers Union Local 4601.
He was a member of St. John's Church, a life member of Hinsdale Fire Department, past member of Weston's Mills Fire Department, a life member of the Allegany County Vietnam Veterans Organization, a member of the Portville American Legion Post 814, past member of the Hinsdale American Legion, and past member of the Olean American Legion.
He was an avid sportsman, a member of the Street Classic Car Club and an amateur HAM radio operator on KK2JEM. His hobbies included building model airplanes; going to gun shows; volunteering at the SPCA, Wellsville Manor, Olean General Hospital and Cuba Memorial Hospital; and he was a coordinator of the Veterans Van Service for Cattaraugus County from 2000 to 2005.
In addition to his wife, he is survived by five sons, Timothy Martin of Olean, Stephen W. (Michelle Van Sickle) Martin of Cuba, Daniel (Brenda) Martin of Strasburg, Va., Kurt (Tracy) Martin of Olean and Kevin (Laura) Martin of Hinsdale; 20 grandchildren and 10 great-grandchildren.
Family will receive friends Sunday from 6 to 9 p.m. at the Guenther Funeral Home Inc., 1303 E. State St., Olean, where funeral services will be held Monday (Oct. 7, 2013) at 1 p.m. The Rev. Michael O'Hara will officiate. Burial will be in Pleasant Valley Cemetery, Olean.
Memorials may be made to the Olean SPCA, Portville American Legion or Hinsdale Volunteer Fire Department.