James A. Watson
1940 -2018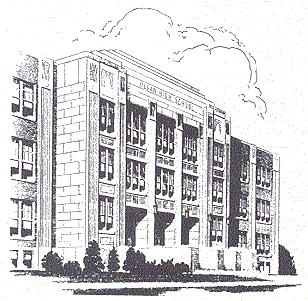 HINSDALE - James A. Watson, of 22 Hillview Village, Hinsdale, passed away unexpectedly Tuesday (July 24, 2018) at Olean General Hospital.
Born April 20, 1940, in Olean, he was the son of Al and Ruth Kennedy Watson. On May 25, 1991, in Olean, he married Winifred Austin, who survives.
James was a 1959 graduate of Olean High School.
He worked for the former Leo's Bakery in Olean, St. Bonaventure University and Dresser Rand in Olean, where he retired from after 30 years of employment.
James was a member of the Olean Community Evangelical Church.
He loved hunting and fishing and was a master instructor for archery and youth hunting instructor. He enjoyed camping and spending time on Chautauqua Lake.
In addition to his wife, he is survived by his three children, James A. (Tammy) Watson of Shinglehouse, Pa., Wendy (John) Rajeh of Massapequa and Laurie (Jim Bennett) Watson; three step-children, Timothy (Kris) Ring of Olean, Thomas (Jennifer) Ring of Corning and Colleen (Alistair) Campbell of Utica; nine grandchildren; two great-grandchildren; one sister, Bonnie Fritts of Enon, Ohio; and several nieces and nephews.
He was predeceased by his parents and one sister, Cindy Watson.
Friends will be received from 2 to 4 and 7 to 9 p.m. Sunday at the Guenther Funeral Home Inc., 1303 E. State St., Olean. Funeral services will be held at 11 a.m. Monday (July 30, 2018) at the funeral home. The Rev. Brian Garrett, pastor of the Olean Community Evangelical Church, will officiate. Burial will be in Chestnut Hill Cemetery.
Memorials if desired, may be made to the SPCA, 2944 Route 16 N, Olean, NY 14760 or to the Olean Community Evangelical Church, 145 S. 26 St., Olean, NY 14760.