Sandra Gluck
1941 - 2021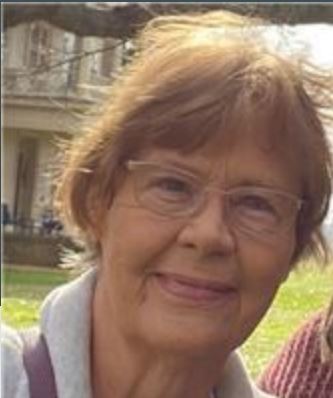 OLEAN - Sandra M. Carpenter, 80, of Olean, passed away Sunday (Dec. 12, 2021) under hospice care in Richmond, Va., after a lengthy illness.
Born Dec. 2, 1941, she was the daughter of George and Gertrude Gluck. On Sept, 19, 1964, she married the love of her life, Donald L. Carpenter, who passed in 2020. They formed a beautiful life together, residing in their loving home for over 50 years, that they designed and built together.
Sandra grew up in Olean and graduated from Olean High School in 1959. She then worked at Clark Brothers as an administrative assistant and then later for the Olean City School system at Olean High as the records clerk, where she retired.
She had such love for the outdoors, especially gardening, which brought her much enjoyment. She had a zest for knowledge and learning. She loved spending time in Virginia touring the battlefields, plantations and historical places, all which brought her much joy and amazement.
She was an avid sports fan always watching and cheering for her favorite sports teams, the New York Mets, Buffalo Bills, Bonnies and West Virginia Mountaineers. She loved her family and friends immensely and could always be found enjoying time spent with them. She touched so many lives with her beautiful smile and generous ways.
Sandra is survived by two children, Beth (Dean Gustafson) Carpenter of Richmond and David (Shannon) Carpenter of Charleston, W.V.; two lovely granddaughters, Victoria and Allison, who she adored dearly; two brothers, Francis Gluck of Kansas and Gary Gluck of Cuba; and several nieces, nephews, grandnieces and grandnephews.
In addition to her parents, she was predeceased by her sister, Carole (Budge) Rought in 2020.
At Sandra's request, there will be no service at this time. A memorial service will be held at a later date.
Memorials, if desired may be made to the American Cancer Society, www.cancer.org; or to SPCA in Cattaraugus County, 2944 Route 16, Olean NY 14760, or spcacattco.org.