Gloria J. Hurd
1941 - 1999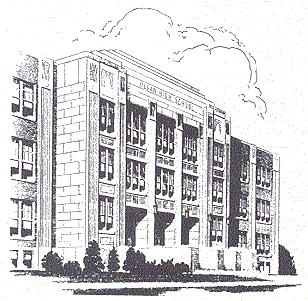 Gloria Brooks, loving wife, mother, grandmother
PORTVILLE - Gloria J. Brooks of 4 7 Brooklyn St. died Thursday (July 29, 1999) at her home after a long illness. Born March 24, 1941, in Olean, she was a daughter of the late Thomas and Mary Palmer Hurd.
On Sept. 29, 1962, in Portville, she married William A. Brooks, who survives. Mrs. Brooks was a graduate of Olean High School, class of 1959.
She worked as a waitress at Pickup's Diner for many years. She also worked at McDonald's in the Olean Center Mall for six years. She cared for children for many years. She was a member of the Bethel Lutheran Church of Portville.
In addition to her husband, Mrs. Brooks is survived by two sons, William A. (Paula) Brooks Jr. of Portville and Thomas H. (Tina) Brooks of Berwick, Pa.; a daughter, Mary Jean Brooks of Portville; seven grandchildren, Angela Brooks, Robert Brooks, Robyn Brooks and Nicholas Brooks, all ol Portville, and Megan Brooks, Rebecca Brooks, and Haley Brook! all of Berwick; a brother, Robert (Helen) Hurd of Olean; several nieces and nephews; a sister-in­law, Joan (Keith) Gardner of Rich­burg; and two special cousins, Peggy Pierce of Bolivar and Erma Jean Clark of Mechanicsburg, Pa.
She was predeceased by a brother, Kenneth Hurd, in 1994.
Friends may call Sunday from 2 to 4 p.m. and 7 to 9 p.m. at the Guenther Funeral Home Inc., 1303 E. State St., Olean. Funeral ser­vices will be held Monday (Aug. 2, 1999) at 11 a.m. in the Bethel Lutheran Church in Portville. The Rev. Paula Roulette, pastor, will officiate. Burial will be in Chestnut Hill Cemetery in Portville.
Memorials may be made to the Portville Volunteer Fire Depart­ment or to the Bethel Lutheran Church in Portville.