Dorothy L. (Bly) Miller
1940 - 2002
OHS Class of 1959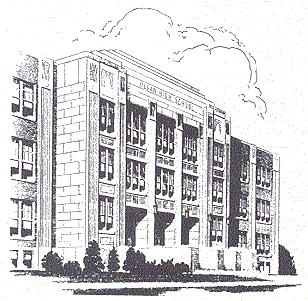 DOROTHY L. BLY
"Dottie"
Chainnan Freshman Skating Party; Intra,
Sports l, 2, 3; Junior Prom Committee;
Yearbook 1, 2; Musical 1, 2;
NOKOMIS, FL - Dorothy L. Miller, formerly of North 15th St., died Wednesday October 30, 2002 at her residence. Born in Olean on March 4, 1940 she was a daughter of Ralph and Emma Terette Bly. She married Gregory Snyder on October 24, 1958. She later married Jack Miller on December 23, 1980.
Mrs. Miller was a graduate of Olean High School and the St. Francis School of Nursing. She was employed at St. Francis Hospital for many years. She moved to Florida in 1992 and was employed at Tandem at Lake Parker Nursing Home in Lakeland, FL. She enjoyed working around her house and loved the company of her family and friends.
She is survived by two sons Phillip S. (Mary) Snyder of Sarasota, FL and Gregory C. Snyder with whom she resided; one daughter Theresa (Timothy) Abdo of Olean; six grandchildren and one great-granddaughter; three sisters Evelyn (Joseph) Tomes, Shirley (Al) Hellwig, both of Olean and Doris Amidon of Lakeland, FL; two brothers Ralph (Dee) Bly of Olean and Robert (Betty) Bly of Hinsdale. She was predeceased by a son John E. Snyder, a brother Warren Bly and a sister Ardella Caya.
Friends will be received today, (Friday November 1, 2002) from 2-4 and 7-9 at the Casey, Halwig & Hartle Funeral Home, 3128 West State Road, Olean. Funeral services will be conducted on Saturday November 2, 2002 beginning with a prayer service at the funeral home at 10:00 AM followed by a Mass of Christian Burial at 10:30 AM at St. Bonaventure Church. Rev. Richard Husted, pastor will be Celebrant. Burial and committal will follow at St. Bonaventure Cemetery.
Memorials may be made to Hospice of Sarasota, Homecare and Hospice of Olean or to the American Cancer Society.