Donna Taylor
1941 - 2010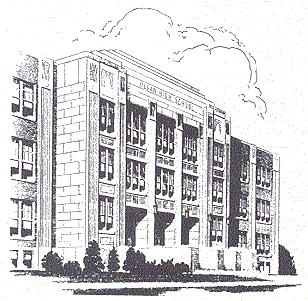 Donna Elaine (Taylor) Lucas, of Emmaus Pennsylvania, died on Wednesday, May 26,2010 at Valley Manor Nursing and Rehabilitation in Coopersburg, of complications related to Multiple Sclerosis.
Mrs. Lucas was born in Olean, NY on November 7, 1941 to the late Blanche O. (Daye) Taylor and Norman E. Taylor, Sr. She graduated from Olean High School in the class of 1959, and married Clifford Earl Lucas on November 28, 1964 at Olean First Presbyterian Church.
In 1974 Donna, Cliff and family moved to Emmaus and joined Emmaus Faith Presbyterian Church. As an active volunteer and church musician Donna served intermittently as an organist at First Presbyterian Church in Olean, and at Faith Presbyterian Church of Emmaus, where she also served as a Deacon, Sunday school teacher and part time secretary.
In addition to singing alto in the choirs of both congregations, she directed childrens choirs and youth cantatas. Donna nurtured the musical ability of many students by teaching piano and flute lessons.
A founding member of the Emmaus Chorale, Mrs. Lucas was also a past president of the former Emmaus Newcomers Club. Donnas love of music extended beyond the church, especially to concerts by the former Lehigh Valley Chamber Orchestra and The Allentown Band. Allentowns West Park band shell was a favorite venue.
In addition to her parents Mrs. Lucas is preceded in death by a brother, Norman E. Taylor Jr. and his former wife Marion (Gibson), a sister, Patricia L. (Taylor) Lindsey and her husband William, a nephew, Leslie E. Lindsey at 13 years old in 1974 of Muscular Dystrophy and most recently by a brother-inlaw, Billie D. Lucas on May 16, 2010.
Survivors: Loving husband of 45 plus years, Mr. Clifford Earl Lucas; daughters, Ms. Jenny Lynn Lucas and the Rev. Heidi Li Lucas Cleveland; son-in-law, Mr. Jeff I. Cleveland III; and granddaughter, Taylor Elizabeth Cleveland; Sisters and brothers-in-law, Leroy Lucas and his wife Polly, Dorothy (Heinz) Lucas, Shirley De Groff-Ratts, Kathryn Heinz and her husband John, Margaret Schultz and Willarane Sears and her husband Donald; 21 nieces and nephews.
Services: 11 a.m. Saturday, May 29 at Faith Presbyterian Church, N. Second and Cherokee Sts., Emmaus, PA 18049. Proceeded by calling hours 9:30 to 10:45 a.m.
Contributions: In lieu of flowers, donations may be given to Faith Presbyterian Church of Emmaus, the Allentown Band, the Muscular Dystrophy Association, or the Multiple Sclerosis Society.