Charles Frederic Clarke, 'Best Guy'
1942 - 2021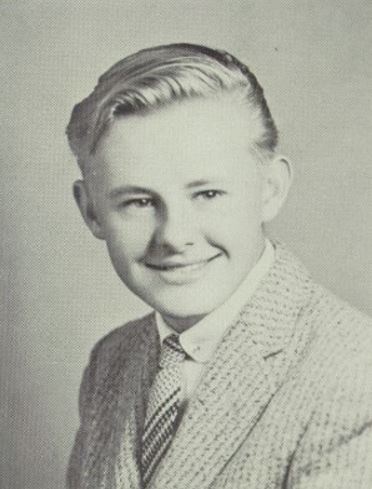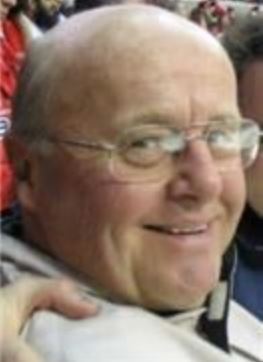 OLEAN - Charles F. Clarke, of 370 Fountain St., passed away Tuesday (Nov. 2, 2021) in Olean General Hospital, following an illness.
Chuck was born Jan. 18, 1942, in Olean, the third and last son of Mary Hadley-Clarke and William Clarke. On July 2, 1966, in St. John's Church in Olean, he married his loving wife of 55 years, Ann Cashimere, who survives.
Except for four years in the U.S. Air Force, he lived his life in Olean and Illinois. In later years, he and Ann wintered in Hilton Head Island, S.C.
Chuck was a 1959 graduate of Olean High School. He served four years proudly and honorably in the U.S. Air Force from Oct. 11, 1960 to Oct. 9, 1964.
After returning to the Olean area he went to work for Dresser-Olean (later Dresser-Rand) in their marketing department in Olean and in Franklin Park, Ill. He later resigned this position and he attended St. Bonaventure University where he obtained his BA degree in 1974. He then accepted a position with Ralph M. Parsons Company, an engineering and construction company, building oil and gas gathering and processing sites worldwide, where he remained for the next 20 years working as a shop expeditor/inspector in manufacturing locations throughout the eastern United States and Canada.
After retiring in 1998, he co-founded The Framing Shop in Olean, which he operated until 2003 when he returned to the oil and gas business as a third-party contract inspector, working for Halliburton Company, Houston, Texas, as well as numerous contracting agencies. He continued working in this capacity well into his 70s, at which time he fully retired and took up golf.
Chuck was a longtime volunteer at Olean General Hospital and at Home Care and Hospice of Olean. He served on the Olean High School Alumni Board of Directors for many years and was it's treasurer for a number of those years. He coordinated his class reunion many times and looked forward to seeing his classmates at those events.
Chuck is survived by his loving wife; a son, Geoffrey Andrew (Kate) Clarke of Fort Wayne, Ind.; a daughter-in-law, Kristen Clarke; and two dearly loved grandchildren, Caden William and Addison Katherine of Purcellville, Va.; as well as numerous cousins, nieces and nephews.
He was predeceased by his parents; two brothers and sister-in-law, Gerald Edward (Joan) Clarke and Robert William (Dina) Clarke; and a beloved son, Mark Frederic Clarke on Feb. 11, 2019.
In accordance with his wishes, Chuck has asked that there be no visitation or services at this time, but that the family may announce a memorial service later at a later date and time.
In lieu of flowers, memorials may be made to Olean General Hospital Foundation, Hospice Care of Olean, The Hole in the Wall Gang or to a charity of the donor's choice.
Arrangements are under the direction of the Letro-McIntosh-Spink Funeral Home, Inc., 646 E. State St., Olean.
Online condolences may be made at www.letromcintoshspinkfuneralhome.com.