Brenda L. Baumann Hyland
1942 - 2016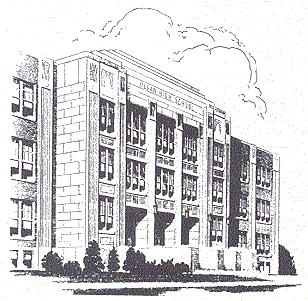 OLEAN - Brenda L. Hyland, of 500 Spring St., formerly of Allegany, passed away Monday (Aug. 8, 2016) at Olean General Hospital following an illness.
Brenda was born Jan. 2, 1942, in Olean and was a daughter of Louis F. and Philomenna Kiekle Baumann. She married her loving husband of 47 years, John F. Hyland, in Olean; he predeceased her Dec. 31, 2011. Brenda graduated from Olean High School. She was a member of the St. Mary of the Angels Church. Brenda will be most remembered as a loving wife, mother and grandmother. She will be greatly missed by all of her family.
Brenda is survived by two daughters, Lisa M. (David) Hooper of Vero Beach, Fla., and Heather L. Hyland of Buffalo; five grandchildren, Jonathan and Joshua Hooper, and Brenna, Shawn and Bradley Horowitz; one great-grandson, Jason Horowitz; and two sisters-in-law, Mary Moricca and Ann Hyland, both of Olean.
A memorial Mass of Christian burial will be held at 10 a.m. Saturday (Aug. 13, 2016) at St. Mary of the Angels Church, 202 S. Union St., Olean. The Rev. David E. Tourville, associate pastor, will celebrate. Burial will be at St. Bonaventure Cemetery in Allegany. Arrangements are under the direction of the Letro-McIntosh-Spink Funeral Home Inc., 646 E. State St., Olean.
Published in Olean Times Herald on Aug. 10, 2016.