Cattaraugus County NY GenWeb
Cottage Cemetery, South Dayton
Compiled By Myrna J. Moss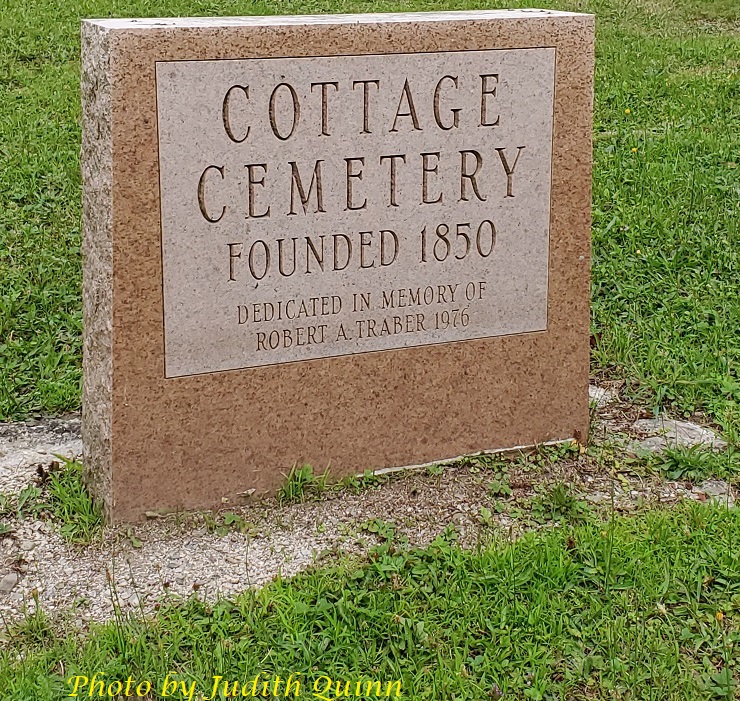 Introduction by Myrna Moss
Please forgive me for any errors and remember, it could be worse - THERE COULD BE NO RECORDS AT ALL! You may find errors due to any number of reasons:
I AM human. I tried very hard to read the tombstones but some are in extremely bad shape and unreadable.
Some stones have incorrect information.
I researched many family records and historical records and even contacted many families. I appreciate all the help from these sources but know there are still some mistakes (even families don't always agree on the spelling of names, dates of births and/or deaths, etc.).
From the time I did a "walk-through" of the cemetery in 1999 (row by row and grave by grave) until I typed these records in 2002, there have been changes. Although I've tried to keep the records up-to-date, you must remember that I'm not always notified if someone places a marker where there was none, or added a date where there was none, or replaced a damaged stone.
Also, I have included names of people that are NOT YET DEAD! If there is a stone with information, I have included it in these records.
There may even be more people buried in Cottage Cemetery than what I have listed, only because I do not know about them. This is an OLD cemetery and many of the older stones - if they even existed - are now completely gone. If you know about any burials here and find no listing, please contact me. Also, please feel free to make additions or corrections to these records. I do, however, ask that you notify me of any changes so I may fix my cemetery copy.
THANK YOU! -- Myrna Moss, 61 Cottage Allegany Road, South Dayton, NY 14138 PH: (716) 532-5287 (verified)

Most recent additions June 5. 2018 by Myrna Moss
---